Welcome
Established in 2001
Neil Farmer Associates
has become a leading International Marketing, Market Research and Business Development Consultancy.
Marketing, Market Research, Business to Business, Business to Consumer and Packaging Industry specialist
Neil Farmer Associates have over 35 years experience in the packaging industry and other sectors including...

Leisure and retail
Business to business
Business to consumer
Professional services
Arts and culture
Sport
Read more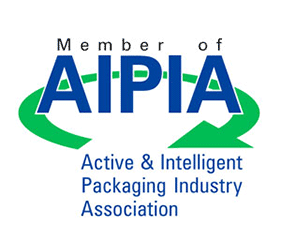 VISION 2020
After an outstanding 2016, including presentations in September at Packaging Innovations, London and the PPMA Total Show at the NEC, Birmingham, Neil Farmer is looking forward with confidence in 2017.
Neil has achieved much success in his consultancy work for international clients. He is confident this will continue in 2017. Neil is a keynote speaker at the Packaging Innovations Exhibition and Seminars on March 1st 2017 at the NEC, Birmingham His presentation will be entitled: Vision 2020-Innovations in the Food & Beverage Packaging Market. Neil will continue his consultancy,writing, authoring and commentating work as 2017 progresses. Watch this space for further news throughout the coming year.
BUSINESS SUCCESS IN 2016
Neil Farmer was a keynote speaker at two major events in the Spring of 2016.
To great critical acclaim, Neil spoke on Globalisation in Packaging, Business Opportunities, Innovations and Emerging Markets at Packaging Innovations, NEC, Birmingham on February 24th.
On March 1st he presented a comprehensive market review and assessment on Innovations and Future Trends in the Drinks Packaging Market at the Campden BRI Seminar at Excel, Docklands, London.
These high profile successes demonstrate Neil`s knowledge, expertise and thorough understanding of global markets, technologies, companies and innovations.
Neil Farmer-Keynote Speaker at Packaging Innovations Show at the NEC, Birmingham, February 25th 2015.
Neil`s top rated presentation was entitled: "The Dynamic Market for Bioplastics in Consumer Goods Packaging."
Read more
Thought Leadership in Consumer Goods Packaging 2014/2015
Neil Farmer is a major player in thought leadership in the fast moving consumer goods industry.
Read more
Neil Farmer - Keynote Speaker at Easyfairs Packaging Innovations Exhibition at the NEC, Birmingham, February 27th 2014.
Neil`s top rated presentation was entitled "The Exciting Advances of Active and Intelligent Packaging".
Read more
Neil Farmer - Keynote Speaker at:Total Packaging Exhibition Seminar at the NEC,Birmingham, June 6th 2013
Neil's presentation entitled: "The Evolution of Packaging and Design Innovation" was the most highly rated presentation at the show...
Read more
Neil Farmer is editor and author of a newly published book entitled "Trends in Packaging"
"TRENDS IN PACKAGING" was published in March 2013, on trends in packaging of food, beverages and other fast-moving consumer goods.
Read more
Neil Farmer was a Keynote Speaker at Easyfairs International Brand Summit, Packaging Innovations 2011, NEC, Birmingham ,February 16th.
Extending The Shelf Life: Innovation Is The Future for Packaging Producers and Brand Owners
Read more